Welcome! Come in and look around. There is something here for everyone. Everything from Modern to Medieval. Furnishings, Sculptures, Garden art and more.
Please leave some feedback when you finish. We'd love to hear your comments.

Our Mission
To provide fine quality Iron Work & mixed media to the discerning customer that knows the difference between art and fabricated reproductions.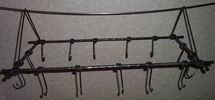 Company Profile
Marc of the Hammer Forge produces one of a kind artistic furnishings of an eclectic nature. Because we are not bound by any one style or period there is something here for everyone's taste. Based in the Detroit area, with offices in N.M.
We have produced creations for all stations, from sculptures to artistic musical equipment stands for Grammy winning artists such as "The Paula Cole Band". These creations have appeared on MTV, The Grammies and David Letterman. Follow the below link to see the retro cymbal and drum stands we did for Jay Bellerose of The Paula Cole Band.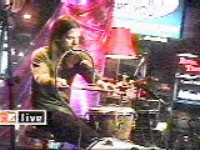 Our works are displayed and adorn many many galleries and homes in Ann Arbor Mi. Detroit, New York and Albuquerque. We have also displayed in numerous street fairs and were the featured artist at the Wyandotte Street Fair.


My works can currently be seen at
<![if !vml]>

<![endif]>
Please contact us if you have any questions or requests. We are always happy to assist you in any way we can.